News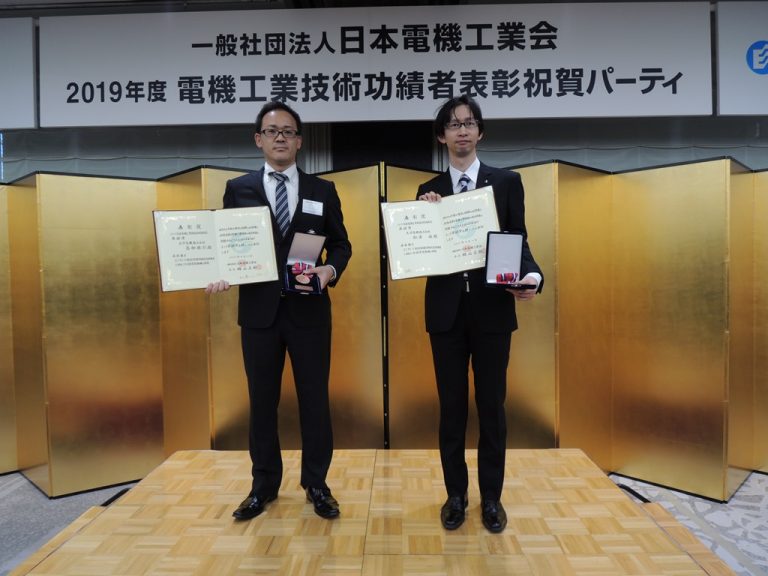 2019.05.10
The winners of the 68th Electrical Industry Technical Achievement Awards were announced and one project and two employees at our company received Incentive Awards.
The award honors those who have contributed to the advancement of the electrical industry in order to stimulate the improvement of technology and the motivation to streamline serving to further advance the industry, and is presented by the Japan Electrical Manufacturers' Association (JEMA).
The award winners and the reason they were selected are as follows.
Award winning title:
Development of ⅡC grade ex-proof 3 phase induction motor
Winners:
Masayuki Takayanagi
Shun Matsuura