News
2019.06.20
 We are pleased to announce that one person has been commended the "20th Japan Ship Quality Management Association Excellent Employee Recognition".
Winner: Gunma Works Quality Assurance Department ,Hirokazu Yokouchi
Reason for awardIn the quality assurance department, long-term internal and external quality control guidance has been implemented, and it has been recognized that it has greatly contributed to the improvement of our product quality and technology and the safe navigation of vessels.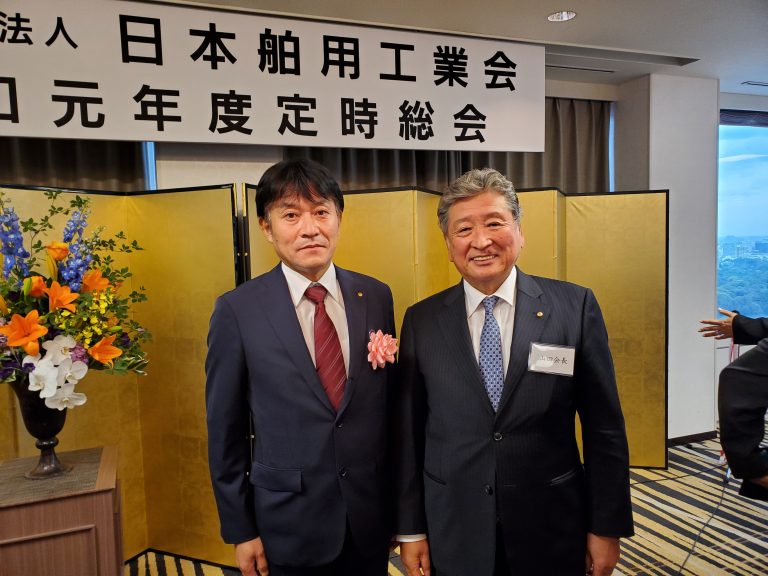 2019.06.20
We are pleased to announce that one person from TAIYO ELECTRIC has been commended "12th JSMEA Chairman's Commendation."
Winner: Katsuyoshi Maehara, Development Engineering Department, Gunma Works
Reason for award:
By utilizing the expertise and know-how accumulated over many years in the engineering department, he has developed and improved marine control panels, which has been recognized that the significant contribution for company and the marine industry.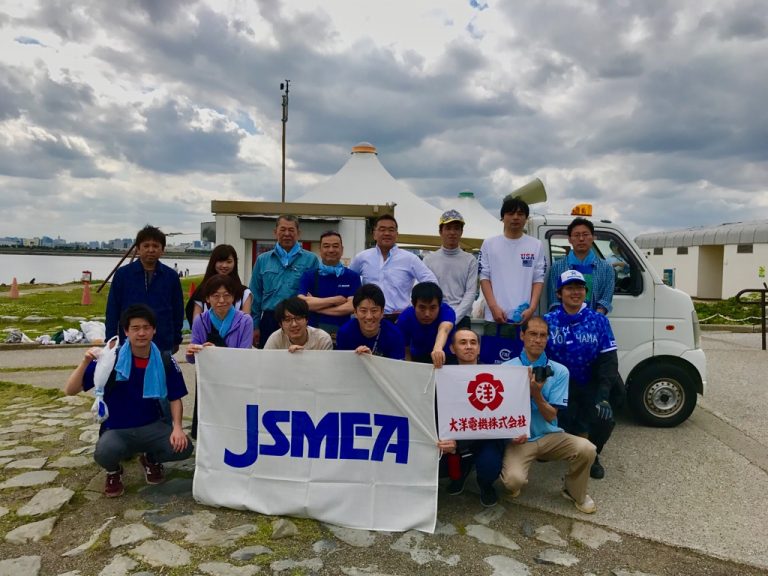 2019.06.11
  Taiyo Electric Co., Ltd. participated in "Sea garbage Zero Week" as a leader company from  JSMEA, and carried out cleanup activities in the Kasai Seaside Park.  This project  is a joint project of JSMEA and Nippon Foundation.
  Recently, problem of marine plastic waste has been raised. In fact, this time the beach looks clean; however, we could see a lot of small plastic waste, and many plastic bags and other waste are caught in the crevices of the rocky place.
It was a short time cleaning, but it was an opportunity to collect a lot of waste, also became the opportunity to think about social problems.
We will continue to promote such activities to realize our corporate philosophy of "environmental consideration".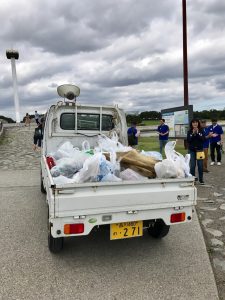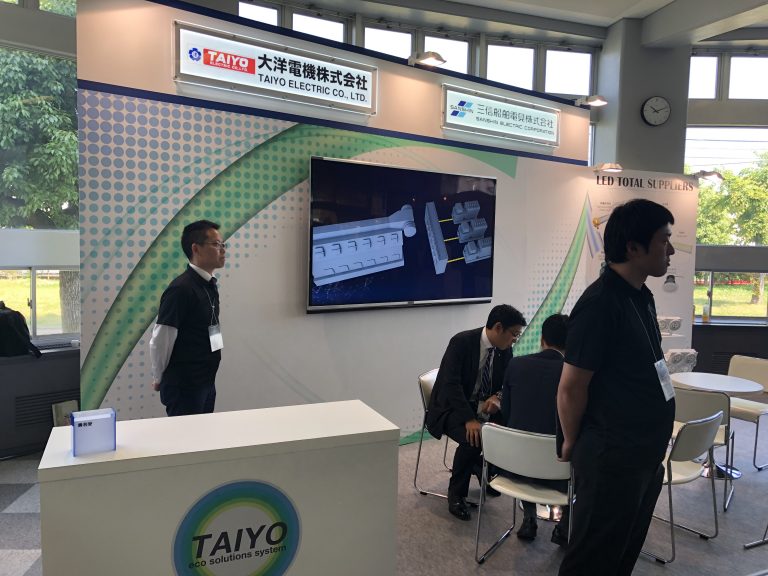 2019.05.27
Taiyo Electric Co., Ltd. has joined the exhibition BARI SHIP 2019 held in IMABARI , JAPAN .
Thank everyone for coming our booth during the period.
Period: May 23rd – 25th, 2019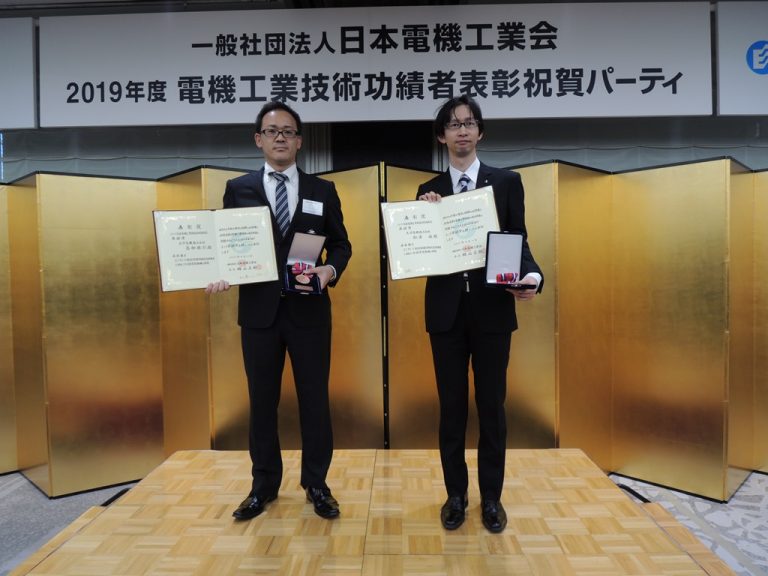 2019.05.10
The winners of the 68th Electrical Industry Technical Achievement Awards were announced and one project and two employees at our company received Incentive Awards.
The award honors those who have contributed to the advancement of the electrical industry in order to stimulate the improvement of technology and the motivation to streamline serving to further advance the industry, and is presented by the Japan Electrical Manufacturers' Association (JEMA).
The award winners and the reason they were selected are as follows.
Award winning title:
Development of ⅡC grade ex-proof 3 phase induction motor
Winners:
Masayuki Takayanagi
Shun Matsuura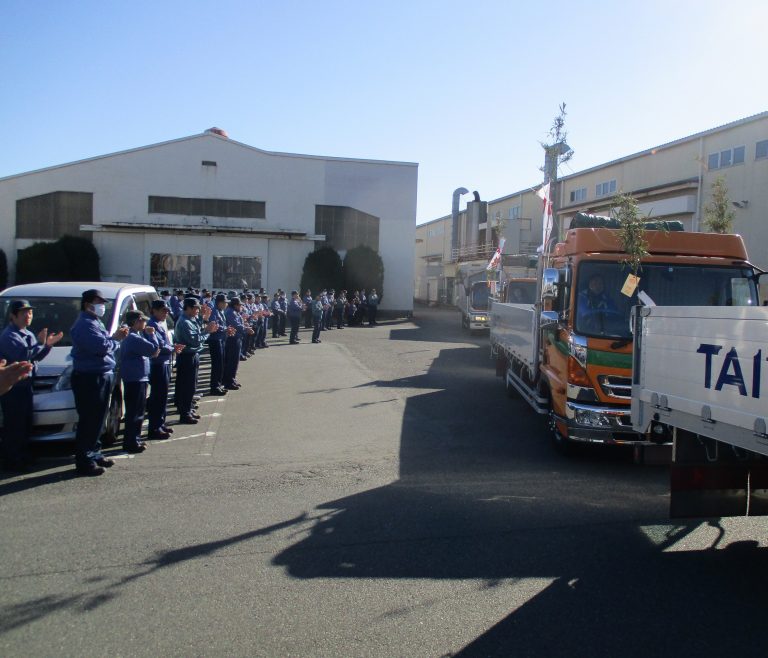 2019.01.08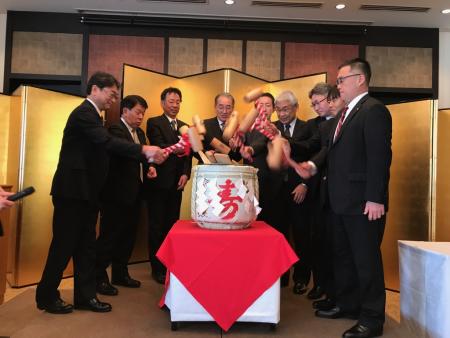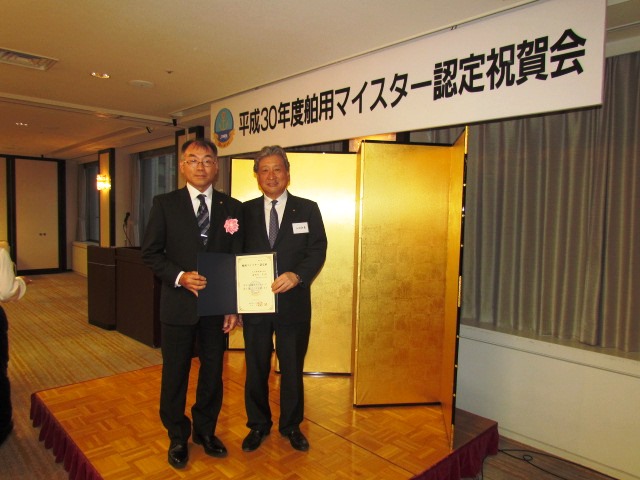 2018.10.22
One of our staff was newly certified as "Marine Meister 2018".
This certificcate is to recognize "excellent skilled workers" that support the Japanese marine industry as "Marine Meister"
The winner from our company this year is as follows.
Gunma Plant Rotating Machine Factory Manufacturing Division : Mr. Mamoru Kuranouchi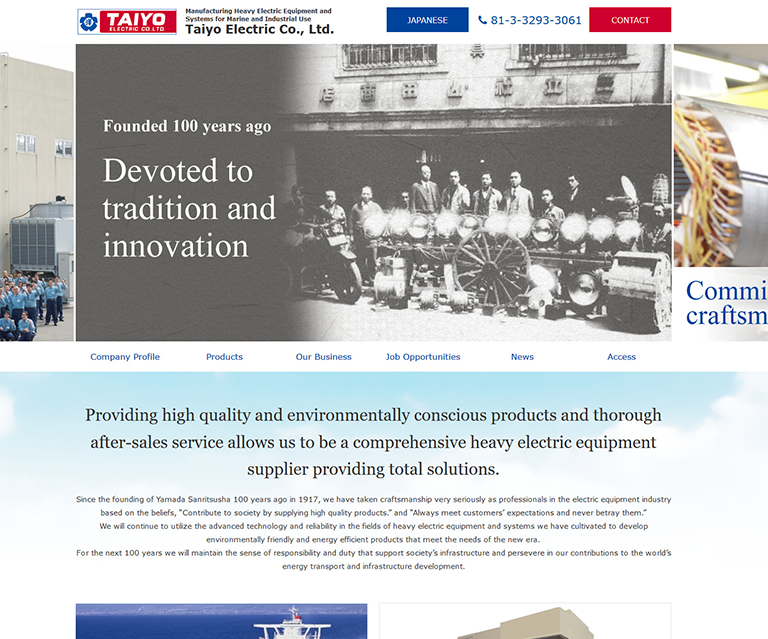 2018.10.16
We have given our official website a makeover, and we look forward to your continued patronage.
2018.08.31
Taiyo Electric Co., Ltd. will join the exhibition SMM Hamburg 2018 .
Please visit our booth and talk to our staff.
Period: September 4 (Tuesday) – 7 (Fri) of 2018
Venue: Hamburg Messe und congress
U R L: smm-hamburg.com/en/
We are looking forward to seeing you at SMM Hamburg 2018 .

2018.05.31
The IoS (Internet of Ships) Open Platform, which is the common infrastructure for the marine IoT, was recently launched and the IoS-OP Consortium, which is the related membership organization, held its first meeting on May 31, 2018.
We (Taiyo Electric) participated in the IoS-OP Consortium as a platinum member, and we will strive to further contribute to data utilization in the maritime industry.
What is the "IoS Open Platform (IoS-OP)"?
The "IoS Open Platform (hereinafter referred to as IoS-OP)" is the common infrastructure for ship and vessel operational data that makes it possible to share data among stakeholders without sacrificing the benefits of shipping companies and other data providers, and to provide data usage rights and various services to shipyards, manufacturers, and the like.  Its foundation consists of the data center, which collects and provides data, and the IoS-OP Usage Agreement, which is the industry's agreed upon data distribution rules. It maintains the environment regarded as cooperative areas for matters related to data distribution so that stakeholders can focus on the competitive areas, such as innovation utilizing data and the development of new services.
These types of activities require a high degree of fairness, trust, and independence, which is why an organization composed of member companies, the IoS-OP Consortium, was established to ensure the safe and permanent operation of the IoS-OP. The initial 46 members of the IoS-OP Consortium at the time of its launch were comprised of shipping companies, shipyards, ship machinery companies, and telecommunications companies.