Products
Industrial Use
Power Generating Systems
Our power generating systems are used in a variety of locations, including factories, office buildings, hospitals, and construction sites. For example, in the case of a package type, it is used as a continuous power supply or peak shaving power supply. Some of its features include simplified installation and mounting and excellent soundproofing.
In addition, we can provide a co-generation system as an energy saving solution. Energy efficiency is improved by using the electricity and heat from the generator and engine enabling reduced energy costs.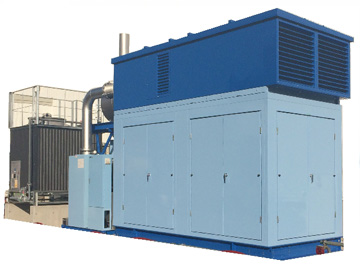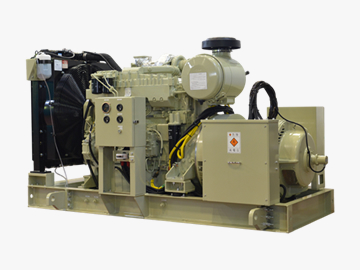 Standard Specifications
Applicable standards
JIS, JEC, JEM, Ministry of Land, Infrastructure, Transport and Tourism (buildings), Nippon Engine Generator Association standards (NEGA)
Usage
Continuous use, emergency use, stationary type, portable type
Voltage rating
Low voltage: 200V class, 400V class
High voltage: 3300V, 6600V
Examples of onboard equipment
Engine, generator, starter battery, radiator, muffler, fuel tank, instrument panel, generator control panel (mounted specifications)
Continuous use only: Lubricating oil tank for long maintenance, lubricating oil supply device, fire alarm
Frequencies
60Hz, 50Hz
Insulation
F-class
Environmental conditions
Ambient temperature: 40℃ Altitude conditions: 1,000m or below
Exterior
Open-type, package-type
Decibels
Package type: 70dB(A) – 105dB(A)
*Specifications other than the standard specifications are also supported. Please inquire for details.
Inquire here
Continuous use
Emergency use

*The shaded area only supports the open-type.
Applications
Gas co-generation
Diesel generator
Other power generation equipment