Products
Marine Use
Ventilation Fans
Axial flow internally motor driven types, axial flow externally motor driven types, turbo types, multi-blade types; we offer a wide range of applications to meet our customers' required specifications.
In addition, a comprehensive design that includes a motor and starting device (compatible with inverter controls) is also possible on top of our optimized products and integrated after-sales service.
In terms of protecting the global environment, we place priority on energy conservation and strive to productize highly efficient fans using CFD (computational fluid dynamics) analysis.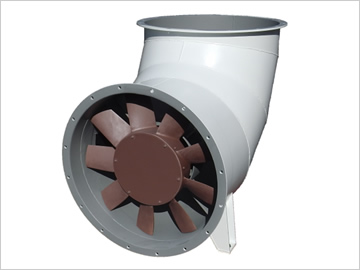 Axial flow fan (externally motor driven type)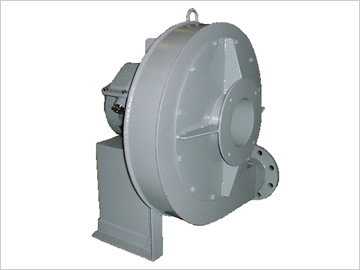 Centrifugal fan (turbo-type)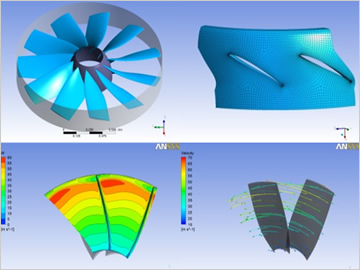 CFD (computation fluid dynamics) analysis
Standard Specifications
Axial flow fan
Centrifugal fan
Applicable standards
JIS, JEC, JEM, various classifications
Air flow (m3/min)
5 – 3500
5 – 2000
Static pressure (Pa)
100 – 1000
100 – 15000
Motor output (kW)
0.2 – 90
0.2 – 300
Rating type
Continuous
Motor protection types
Totally enclosed - splash-proof types (IP44) – Dust-proof – wave-proof type (IP56)
Protection – drip-proof types (IP22) – Dust-proof – wave-proof types (IP56)
Motor rated voltages
200/220VAC or 400/440VAC (3φ)
Motor rated frequencies
60Hz, 50Hz
Motor insulation
B-class or F-class
Ambient temperature
-20℃ - +45℃