Company Profile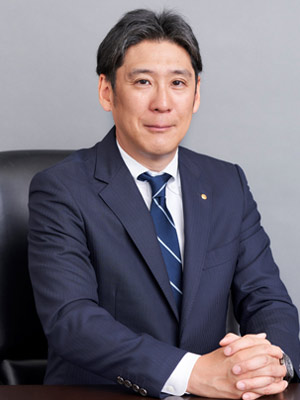 Shinzo Yamada
President
Taiyo Electric Co., Ltd.
We remain committed to developing high-quality heavy electric equipment and systems based on sophisticated technology perfected throughout our long history.
The rapid innovation in information technology at the start of the 21st century has brought huge changes to industry and created the springboard for the next stage. In addition, these changing times, often called the Fourth Industrial Revolution brought on by the evolution of IoT and AI, continue at an accelerated pace.
We supply a comprehensive range of electric equipment and machinery, with special focus on heavy electric equipment. As a manufacturer and vendor with a systems division and engineering division, we have a history of almost 100 years. To this day, we have continued to meet the changing requirements of the times and society as well as continuously improved our technological capabilities to provide optimum power supply systems both at home and abroad to meet every need for electrical equipment and machinery for vessel navigation and shipbuilding, and for use on land in factories, plants, construction sites, supermarkets, gas stations and recreation facilities.
We will continue to develop products and systems that meet modern requirements for the next 100 years based on our experience and track record, while always maintaining top quality and reliability to exceed user expectations.
We look forward to your continued support.