Products
Industrial Use
Asphalt paver generators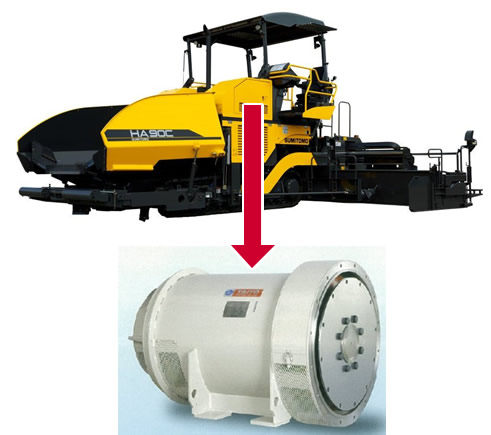 Asphalt pavers play a large role in paving roads.
In addition to gas heating types with conventional burners, electric heating with a heater has been newly added and Taiyo  generators act as the power supply for heaters.
Taiyo generators, which are compact and supply superior electricity, contribute to vehicle installation and product electrification supporting road infrastructure developments domestically and throughout the world.
Download catalog